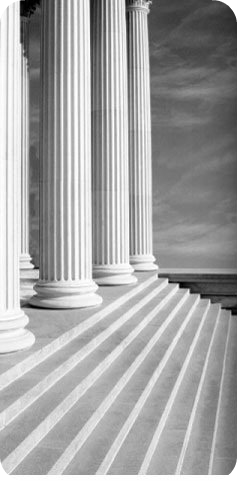 Mortgage Litigation Services, founded in March 2007, is the longest standing Pro Se foreclosure defense legal services firm in New Jersey, and is widely considered to be the best. MLS mission is to always aggressively pursue the results our clients deserve. The firm was founded in New Jersey, and only serves those whose properties are in New Jersey. We have been hired by all people, including attorneys to assist them in their personal foreclosures; one of which, became a judge (not a foreclosure judge).
Mortgage Litigation Services was created to fill a gap in the legal services community. We provide those who choose to represent themselves in court the opportunity to hire a legal staff. This emboldens them with the ability to effectively challenge their adversaries' foreclosure claims in court. Knowledge of the rules and experience required for drafting legal documents is an integral component of litigation, and can be a major setback for those unfamiliar with the process. Our paralegals specialize in foreclosure defense, and assist our clients by drafting the proper court documents; complete with the in-depth legal research needed to support their claims and defenses. Through the years, Mortgage Litigation Services has expanded beyond assisting solely with residential foreclosures, and now also handles foreclosures concerning investment and commercial properties.
Reputation
MLS has been given an A+ rating from the Better Business Bureau. Of all the clients, we have had from the start of their case to finish (with no interruptions), we have only lost two cases to a Sheriff Sale eviction. Start to finish means the filing an Answer to the Complaint to Appellate Court's Opinion. The first case lost began in 2008 and ended in 2016. The second case lost commenced in 2012 and completed in 2016. Both clients refused to appeal to the Supreme Court.
Compensation
While maintaining high-quality service, and professionalism, at a reasonable cost, the choice of the right assistance is critical not only to our clients' defense and claims, but their litigation costs as well. Our philosophy in charging reasonable fees is based on our knowledge that victims of foreclosure are already financially burdened, but still in need of legal assistance. Our fees are structured so clients can budget their legal cost by making monthly payments instead of an advance non-refundable annual payment. The fees are based on scheduling.